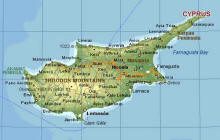 Contact Information
I regret I am unable to provide free consultation other than to offer reasonable support for the Microsoft Word add-ins found in the pages of the site. However I am always interested in user feedback which helps in providing improved software products in the future.
All the add-ins available from this site have been produced in response to user requests, and have been developed with the aid of user feedback.
Before reporting a problem with one of the add-ins from this site, please ensure that you have the most recent version of the add-in and that you have checked that the issue is not covered on the appropriate web page.
Click the e-mail button in the right margin to send an e-mail.
Do not change the subject of the e-mail message.

Please ensure that my domain name is not blocked by your mail server or you will not receive my reply.
If you do not see what you need on the site, or you wish to explore the possibility of adding the modifications you need to the add-ins, for use in your business, then I may be willing to undertake such work for a fee.
Many people access the material from this web site daily. Most just take what they want and run. That's OK, provided they are not selling on the material as their own; however if your productivity gains from the material you have used, a donation from the money you have saved would help to ensure the continued availability of this resource. Click the appropriate button above to access PayPal.
Contact Me