Many people access the material from this web site daily. Most just take what they want and run. That's OK, provided they are not selling on the material as their own; however if your productivity gains from the material you have used, a donation from the money you have saved would help to ensure the continued availability of this resource. Click the appropriate button above to access PayPal.
Outlook Contacts to Excel Worksheet
The Word template featured on this page can be used as a standalone document template or as an add-in. It does not require an open document to work and uses Word purely as a vehicle to run the macro code that creates the worksheet.
You can select all the available fields, though it works faster and it will be easier to handle when creating the merge document if you limit the worksheet creation to only the fields that you will actually require in your merge document.
When loaded the template will display a button on the add-ins tab.

Clicking this button loads the Outlook field set into a userform, Three fields are missing from the available fields list and are inserted as a matter of course. You can work with just these three fields, select all the available fields or select some of them. The fields will be inserted into the worksheet in the order they are selected. That order can be changed by using the arrowed buttons alongside (see second illustration).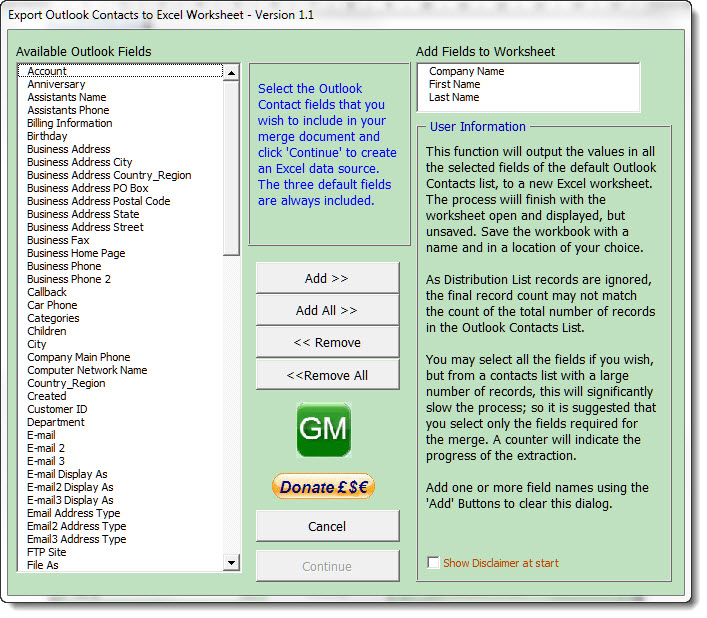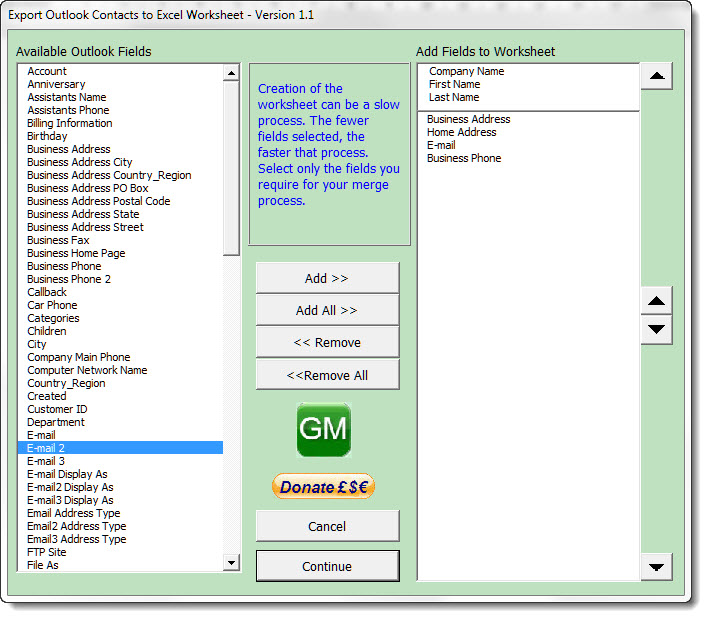 When happy with the selection, click 'Continue' to create the worksheet. As large databases will take some time to process, a progress indicator will track the progress.

As with all the templates from my web site, the first time the function is run, a disclaimer is shown. Please read the disclaimer before dismissing it.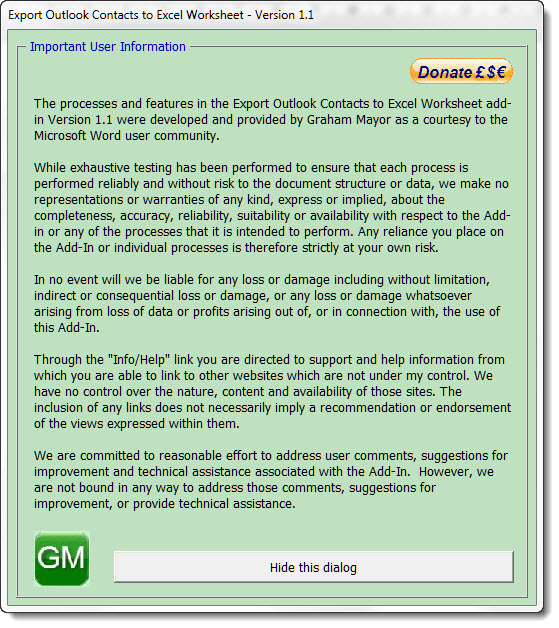 Outlook to Excel
Based largely on the fact that the merge add-ins from my web site are intended for use with Excel data sources, the template featured on this page is intended to produce an Excel worksheet from the default Outlook Contacts list.